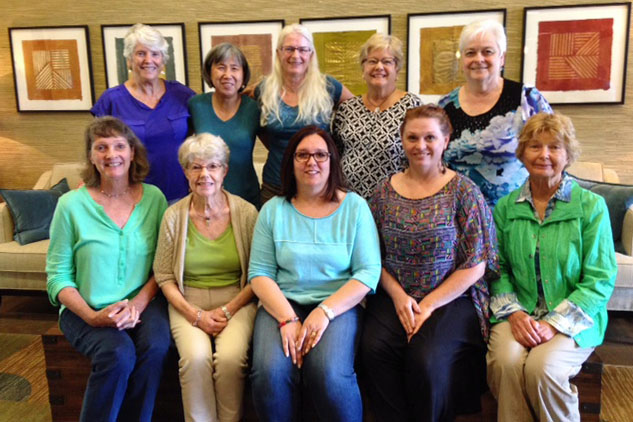 The Issaquah branch of the American Association of University Women (AAUW) was chartered on November 26, 1979. AAUW works to break through educational and economic barriers affecting women and girls. Our members are involved in activities that support the missions and goals of AAUW while involving the branch with the community. Branch meetings and interest groups readily promote friendship and exchange of ideas.

We are affiliated with both the national AAUW organization (www.aauw.org) and the Washington state organization (aauw-wa.aauw.net).
Ocotober Branch Meeting - Tech Trek
We are proud to present our Tech Trek scholarship recipients at our next meeting. Our Issaquah AAUW chapter had the ability to provide scholarships to 10 girls from our community and we hope to do more in the future. We are making a difference! This presentation will be on:
October 20, 2016 at 7:00 p.m.
at Faith Church
3924 Issaquah-Pine Lake Road SE
Issaquah, WA 98029
This meeting is open to the public, and we invite you to attend and learn more!
Tech Trek is an exciting and engaging one-week summer camp for girls rising to the 8th grade. The camp features hands-on STEM classes (science technology, engineering & mathematics) , a fun and educational field trip, opportunities to meet inspiring women role models, and a unique college campus experience. http://www.aauw-issaquah.org/techtrek.html